VVC's Strategic Investment, Proton Green, LLC ("Proton Green"), the operator of one of the leading helium, beverage grade CO 2 and carbon sequestration hubs in North America, announced the startup of its Phase I Helium Extraction Plant at its St. Johns Dome asset, which spans approximately 150,000 contiguous acres. The St. Johns asset is located in Apache County, Arizona, atop one of the largest helium and carbon dioxide reservoirs in North America, with an estimated 33 billion cubic feet of helium and 9 trillion cubic feet of CO 2 in accessible reservoirs. Notably, both helium and CO 2 produced from the region contain no hydrocarbon component.
According to Steve Looper, Chief Executive Officer of Proton Green, LLC: "With initiation of production at its Phase I Helium Extraction Plant, Proton Green joins the Top 10 ranks as a helium producer in North America, being junior to Exxon, Kinder Morgan, NASCO, and others as leading producers. Proton Green's Phase I Helium Extraction Plant will reach nameplate production capacity over the next several weeks, as standard ramp up and risk management procedures are executed. Proton Green's production has been contracted for fixed-price offtake with two multi-national industrial gas distribution and marketing companies."
With its 14.09% ownership, VVC expects to begin recognizing cashflows from the free cash generated by Proton Green. "We are truly excited about this new development" said Terrence Martell, Chairman of VVC. "We look forward to future monetizing efforts that this strategic investment brings now that Proton Green will be generating free cash in the near term".
About VVC Resources
VVC engages in the exploration, development, and management of natural resources – specializing in scarce and increasingly valuable materials needed to meet the growing, high-tech demands of industries such as manufacturing, technology, medicine, space travel, and the expanding green economy. Our portfolio includes a diverse set of multi-asset, high-growth projects, comprising: Helium & industrial gas production in western U.S.; Copper & associated metals operations in northern Mexico; and Strategic investments in carbon sequestration and other green energy technologies. VVC is a Canada-based, publicly-traded company on the TSXV (TSX-V:VVC) and on the OTC Market (OTCQB:VVCVF). To learn more, visit our website at: www.vvcresources.com .
About Proton Green, LLC
Proton Green LLC, is poised to become one of the leading North American producers of helium and beverage-grade CO 2 , while also building out its position as one of the leading carbon sequestration operators in North America. With operating control over the St. Johns Field, a 152,000-acre property in Apache County, Arizona, the Company controls a massive helium reservoir, CO 2 reservoir, and carbon storage basin. Both helium and beverage-grade CO 2 remain in short supply. Helium is used to cool magnets in MRI systems, as the temperate of silicon during semiconductor manufacturing, for space and satellite system applications, as well as in many other critical technologies. Carbon capture and sequestration is fast becoming a climate imperative, and the Company has the ability to inject up to 22 million metric tons of CO 2 per year at its primary basin, and over one billion tons of total storage capacity. Company website: https://www.protongreen.com/
On behalf of the Board of Directors
Michel J. Lafrance, Secretary-Treasurer
For further information, please contact:
Patrick Fernet – (514) 631-2727
or
Trevor Burbank – (214) 641-1041
E-mail: pfernet@vvcexploration.com
E-mail: trevor@vvcexpl.com
Neither TSX Venture Exchange nor its Regulation Services Provider (as that term is defined in policies of the TSX Venture Exchange) accepts responsibility for the adequacy or accuracy of this release.
2369 Kingston Road, PO Box 28059 Terry Town, Scarborough, ON M1N 4E7 – Tel: 416-619-5304
FORWARD-LOOKING STATEMENTS:
This news release contains "forward-looking information" (within the meaning of applicable Canadian securities laws) and "forward-looking statements" (within the meaning of the U.S. Private Securities Litigation Reform Act of 1995). Such statements or information are identified with words such as "anticipate", "believe", "expect", "plan", "intend", "potential", "estimate", "propose", "project", "outlook", "foresee" or similar words suggesting future outcomes or statements regarding an outlook. Such statements about VVC include, among others: VVC Achieves Cashflow Generating Milestone; VVC expects to begin recognizing cashflows from the free cash generated by Proton Green; future monetizing efforts that this strategic investment brings now that Proton Green will be generating free cash in the near term; etc.
Such forward-looking information or statements are based on a number of risks, uncertainties and assumptions which may cause actual results or other expectations to differ materially from those anticipated and which may prove to be incorrect. Assumptions have been made regarding, among other things, management's expectations regarding acquisitions, production of helium, future development and growth, plans for and completion of projects by Company's third-party relationships, availability of capital, and the necessity to incur capital and other expenditures. Actual results could differ materially due to a number of factors, without limitation, operational risks in the completion of Company's anticipated projects, delays or changes in plans with respect to the development of Company's anticipated projects by Company's third-party relationships, risks related to Covid-19, risks affecting the ability to develop projects, risks in legislative changes in the applicable jurisdictions, risks inherent in operating in foreign jurisdictions, the ability to attract key personnel, risks in decrease of price of helium and copper. No assurances can be given that the efforts by Company will be successful.
Although the Company believes that the expectations reflected in the forward-looking information or statements are reasonable, prospective investors in the Company's securities should not place undue reliance on forward-looking statements because the Company can provide no assurance that such expectations will prove to be correct. Forward-looking information and statements contained in this news release are as of the date of this news release and the Company assumes no obligation to update or revise this forward-looking information and statements, except as required by law.
Investors are cautioned that notwithstanding the expectations described herein, there can be no assurance that the plans described herein will be completed as proposed. Trading in the securities of VVC should be considered highly speculative.  All forward-looking statements contained in this press release are expressly qualified in their entirety by these cautionary statements and by those made in our filings with SEDAR in Canada (available at www.sedar.com ).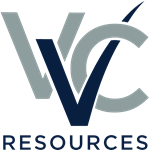 News Provided by GlobeNewswire via QuoteMedia