Quality steel is the backbone of every strong build. But what does it take to actually produce steel strong enough to withstand the test of time?
At Mead Metals, we've spent decades perfecting the art and science behind manufacturing exceptional steel. We know that having the right tools is only the first step. The real magic lies in the experience, diligence, and relationships built across the entire supply chain.
In this blog, we'll share the secrets behind our obsession with quality. You'll learn what sets Mead Metals apart and why we go the extra mile to produce steel that meets the highest standards for consistency and performance. 
Clean and Calibrated Tools
Quality steel starts with quality tools—it's that simple. Before each shift, our team meticulously cleans and calibrates every piece of equipment to ensure strict adherence to ISO standards. 
And it's not just our tools we keep immaculate. Our facilities get the white glove treatment too. We proudly maintain a spotless, organized facility because cleanliness impacts everything—from machine performance to quality control.
At Mead Metals, we take pride in our meticulous maintenance routines. Keeping tools calibrated and facilities spotless is demanding work, but this attention to detail pays off through unparalleled quality control and peace of mind for customers. They know every batch of Mead steel is crafted under pristine conditions — and the impeccable final product reflects it.
Experienced Staff

Our experienced staff brings decades of hands-on expertise across various steel types and alloys. Like expert gemologists inspecting diamonds, they can spot defects and inconsistencies imperceptible to the untrained eye. Their intimate understanding of our inventory allows them to optimize processing on different machines. 
When it comes to metal, there's no substitute for experience. Our staff's extensive expertise enables them to consistently unlock the full potential in every material we process. 
Reliable Vendors

Finding and maintaining relationships with high-quality steel mills and suppliers is crucial in our business. Over the years, we've carefully selected and partnered with vendors that truly understand our commitment to excellence. These trusted partners deeply comprehend our customers' exact specifications and requirements. They know that consistent, superb quality is the name of the game.
Our suppliers consistently deliver top-notch material that meets and exceeds our customers' high standards. We only work with mills and vendors capable of providing pristine steel time and time again. No exceptions. This rigorous vetting process ensures we offer our customers the best metal on the market.
Trust the Specialty Steel Experts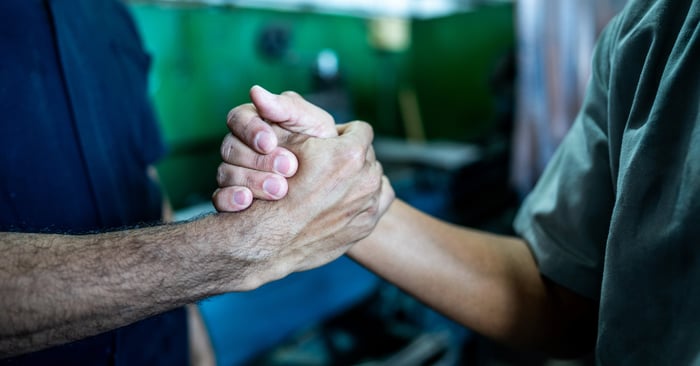 When it comes to specialty steel, look no further than the seasoned experts at Mead Metals. Through meticulous attention to detail and decades of technical know-how, our team delivers exceptional custom metal tailored to your exact specifications. We don't just understand metal — we understand your needs.
With extensive supply chain experience and an ever-expanding inventory, Mead goes the extra mile to provide quality metal and attentive service. We partner with you, every step of the way, to ensure your complete satisfaction.